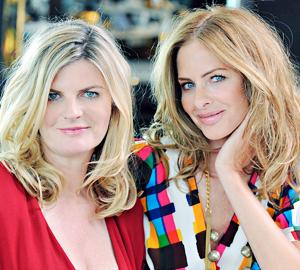 Upright Sounds (Stefan) is happy to have a new client, Mastiff, and to get to work with Mastiff on Trinny & Susannah's Swedish show Trinny och Susannah stylar om Sverige. Stefan has been working as Audio Engineer behind the scenes in the makeover salon where all the magic happens, and later on in the studio where the participants finally show off the result of their transformation on the catwalk.
It's been a very special experience to hear about the history of the participants' lives and see their self-image and self-confidence be restored with just a little help and a push in the right direction.
Don't miss the show's next season premiering this fall on Sjuan!